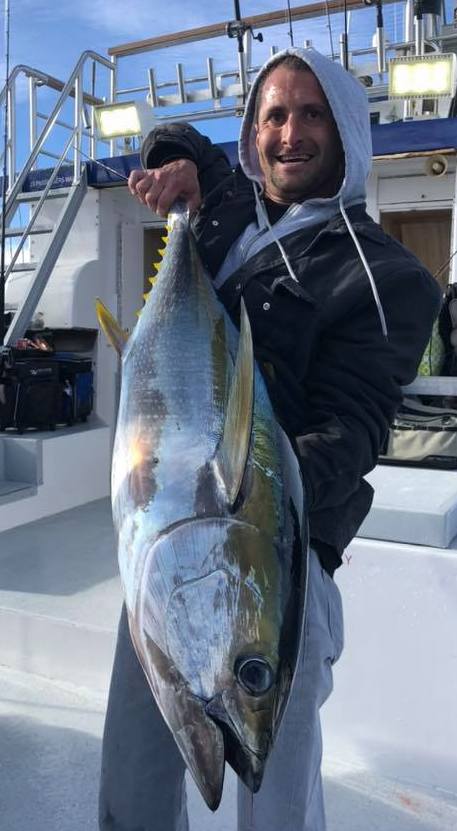 YFT Limits,
Sunday, December 1, 2019
Say what????? Limits of Yellowfin (25-45 pounds) the last day of November and after our last storm. Yup! Great sign of 100-200 pound plus Bluefin too, but the couple bites we had got away quickly. We have a few more trips this week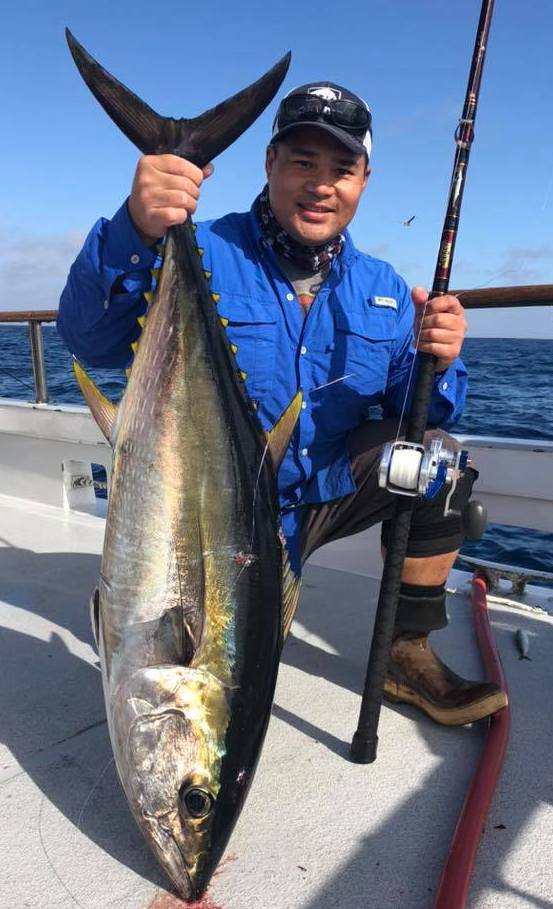 Awesome Tuna Fishing!,
Tuesday, November 26, 2019
Awesome fishing once again with a bite that lasted for 6 hours producing 31 Yellowfin 18-40 pounds and 26 Bluefin 50-80 pounds. Happy Thanksgiving!