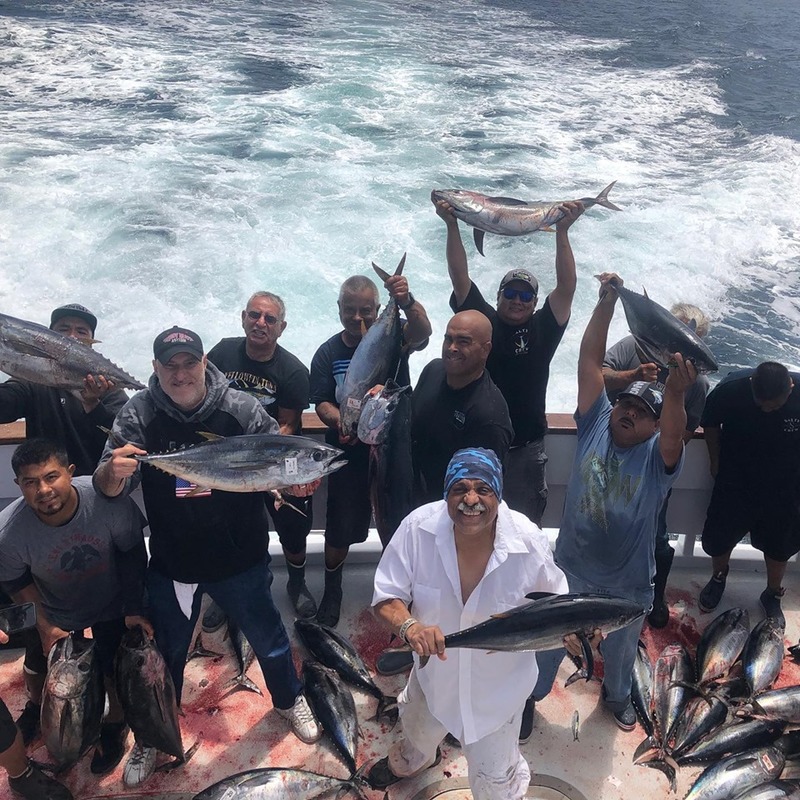 Bluefin, Skipjack and Yellowfin Tuna Today
by FREEDOM CREW
Thursday, August 15, 2019
25 passengers for today 14 bluefin tuna 1 skipjack tuna 125 yellowfin tuna Sold out for tonight and chartered this weekend. If you're joining us tonight, you will need to have a Mexican permit. Can be purchased online https://www.sportfishingbcs.gob.mx/. Passport not needed. For a full schedule head...
Read More +
---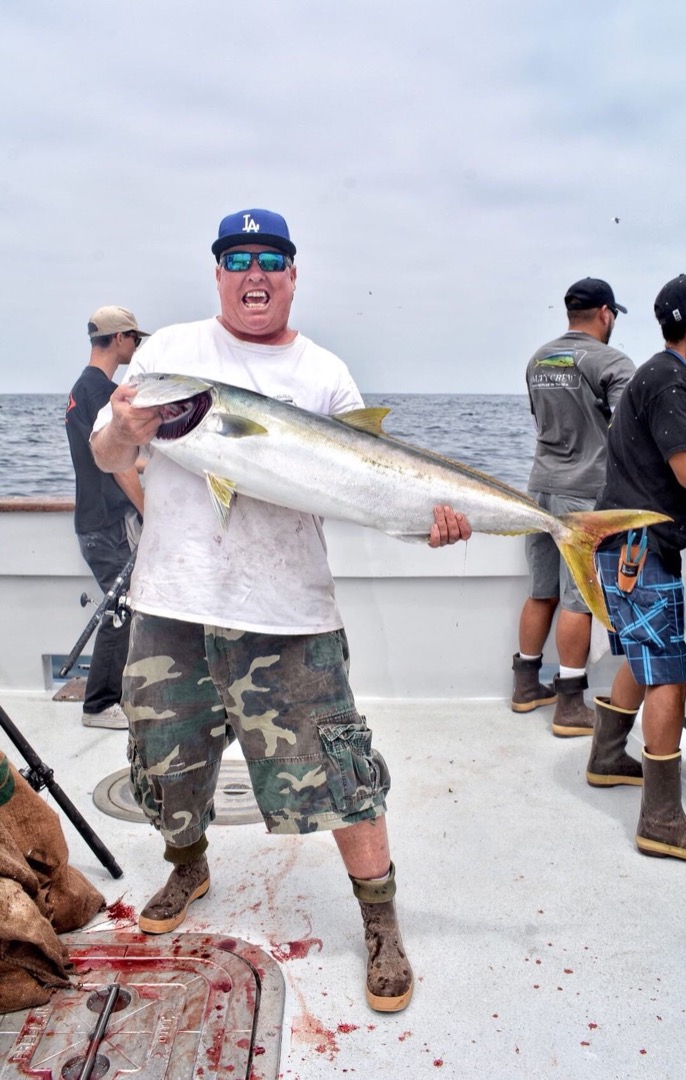 Freedom Wrap Up Report
by FREEDOM CREW
Tuesday, July 30, 2019
Captain Jeff called in today. Different day of fishing today. 11 good grade yellowtail, hooked at least twice as much. Fish are 20-40lbs. Right tackle is key. 30lb test, 2 speed reels. Filled the bags with whitefish, barracuda, few calico bass...
Read More +
---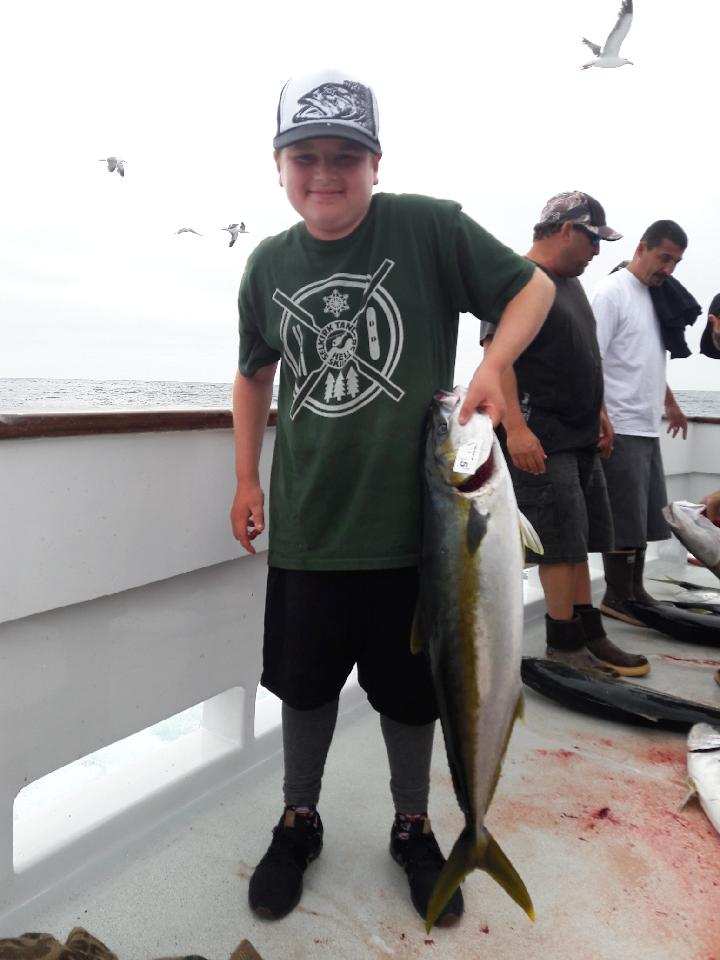 Good Day of Fishing!
by FREEDOM CREW
Monday, July 29, 2019
Captain Dave called in today. Good day of fishing for the group.  Ending the day with 7 sculpin, 21 yellowtail, 87 whitefish, 3 bonito and 123 rockfish.  We do have a 1.5 day trip coming up, freelance trip. It will be leaving 10pm...
Read More +
---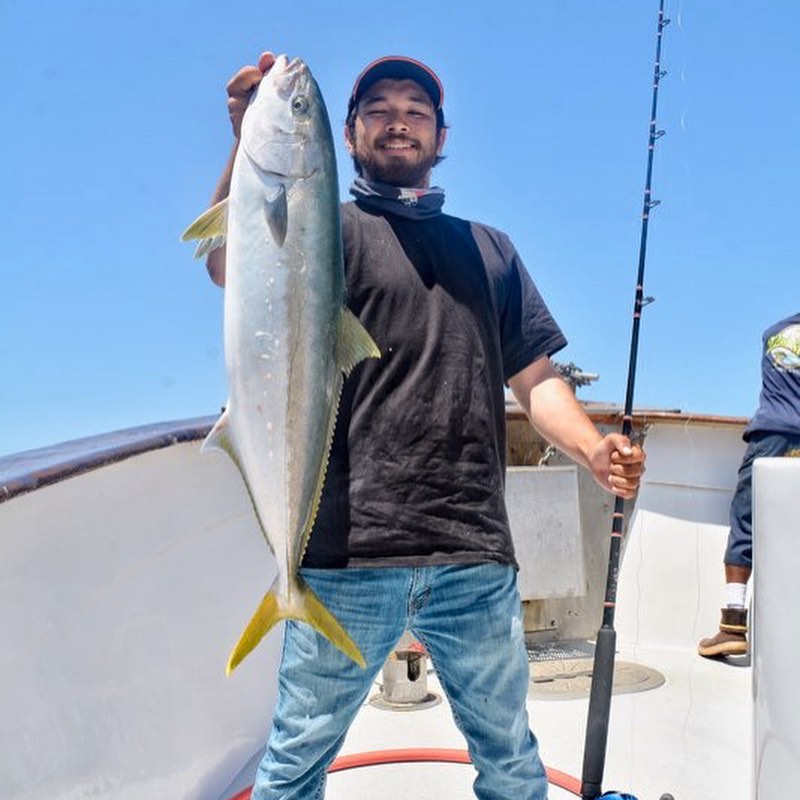 Freedom Fishing Report
by FREEDOM CREW
Wednesday, July 24, 2019
18 passengers for the day. 3 barracuda, 2 halibut, 9 sheephead, 7 yellowtail, 58 calico bass and 34 whitefish. Trips are departing nightly at 10pm. For a full schedule and online reservations head over to freedomfishing.com ...
Read More +
---