Fish Report for 4-26-2023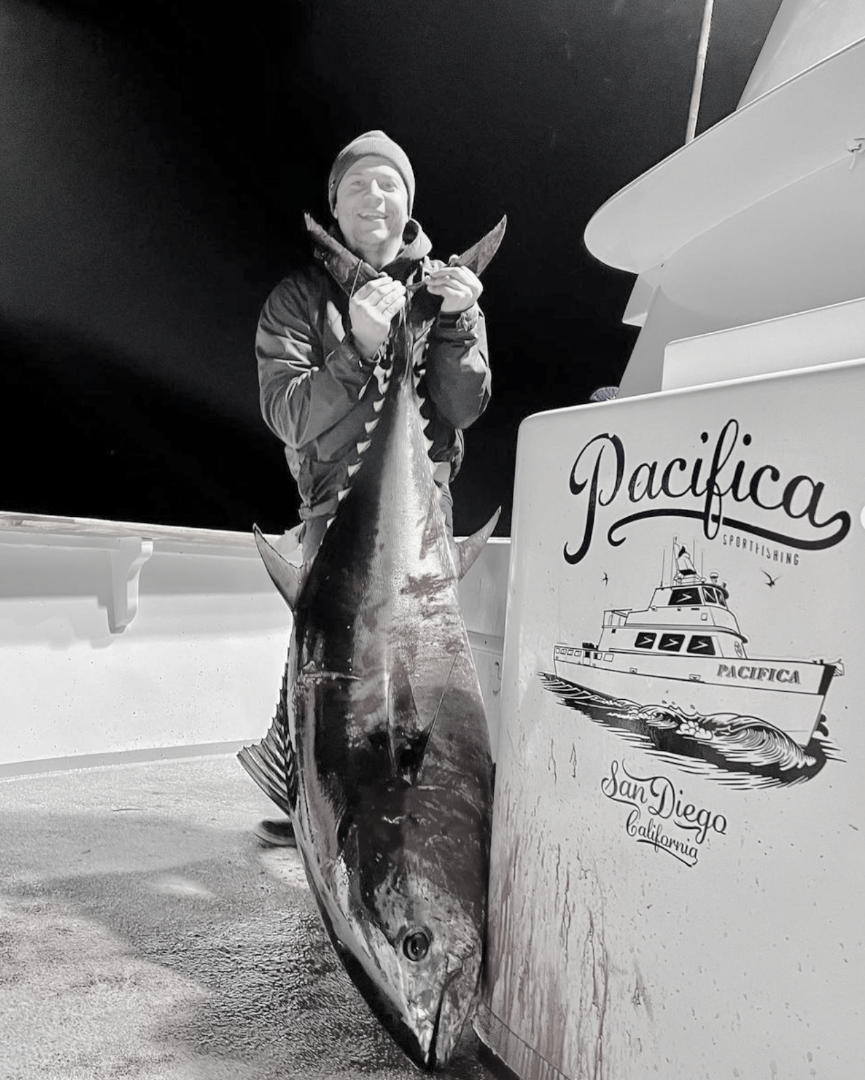 1.5 Day BFT Limitis
4-26-2023
Andrew Viola

Andrew from the Pacifica called in this morning with an update:
We just got back from a 1.5 Day trip and we are coming in with full limits for the guys on our last trip with a beautiful grade of fish. Our first night out we had a shot at some of the better grade ones in the 80-160 pound range. After daylight it seems like some of those bigger ones went away but in the afternoon smaller to medium fish were around and we were able to finish out with those ones, 20-40 pound range. We were catching them on fly line while the sun was up and when it was night time we switched over to the jigs and had a couple good shots last night.
We are back out again tonight for a 1.5 Day trip departing at 6PM and have some spots still available. We also have a 2 Day limited load trip departing on Sunday at 10AM with spots available on it as well.
Out open party trip is posted for the whole season, check us out online at Pacifica Sportfishing.com or give us a call (619) 224-3383.