Fish Report for 2-4-2022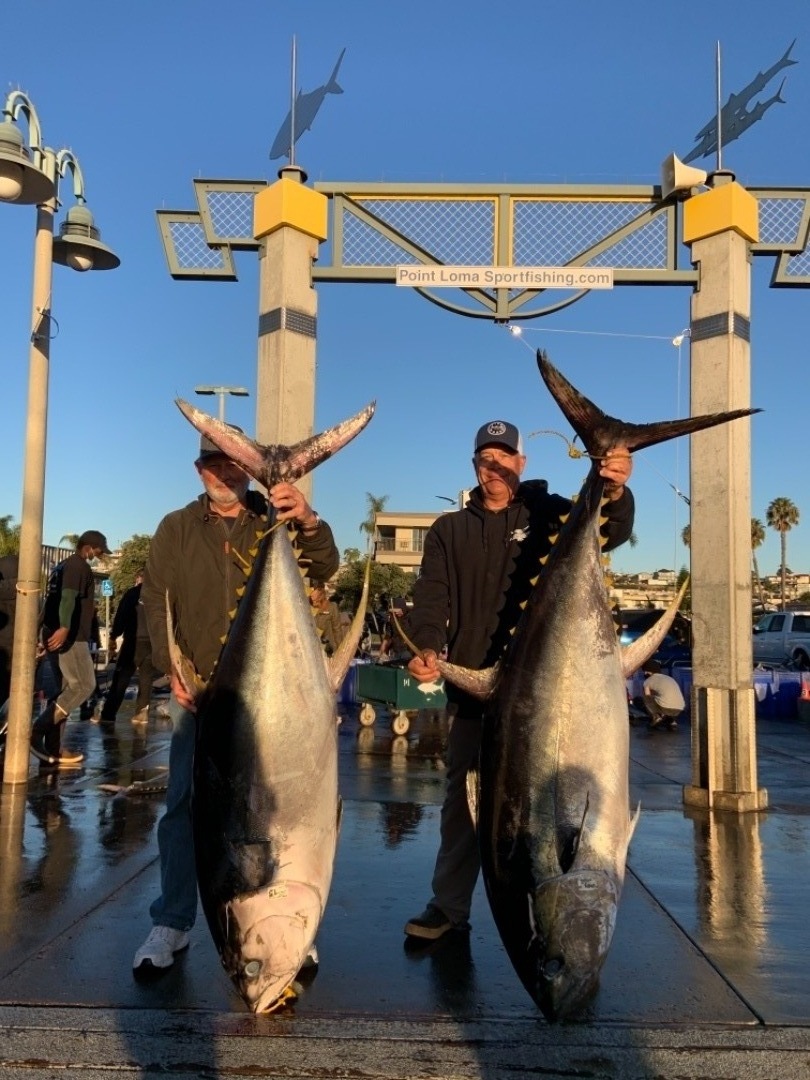 Its a wrap
2-4-2022
American Angler

Ken's Custom Reels 15 day trip returned with a beautiful load of yft and a smattering of wahoo.
A huge amount of gratitude to Ken Corwin & Wes Cohan, our GOATs.
congrats to Jp winners
Mark Girard 245#
Mike Hogan 190#

Apologies for the Jp picture - faces covered by big tails!!
We're tied up but the work doesn't stop - boat work and Mariners school....here comes the American Angler crew
thanks to everyone who came fishing this season
2022 season coming up soon