Fish Report for 9-16-2021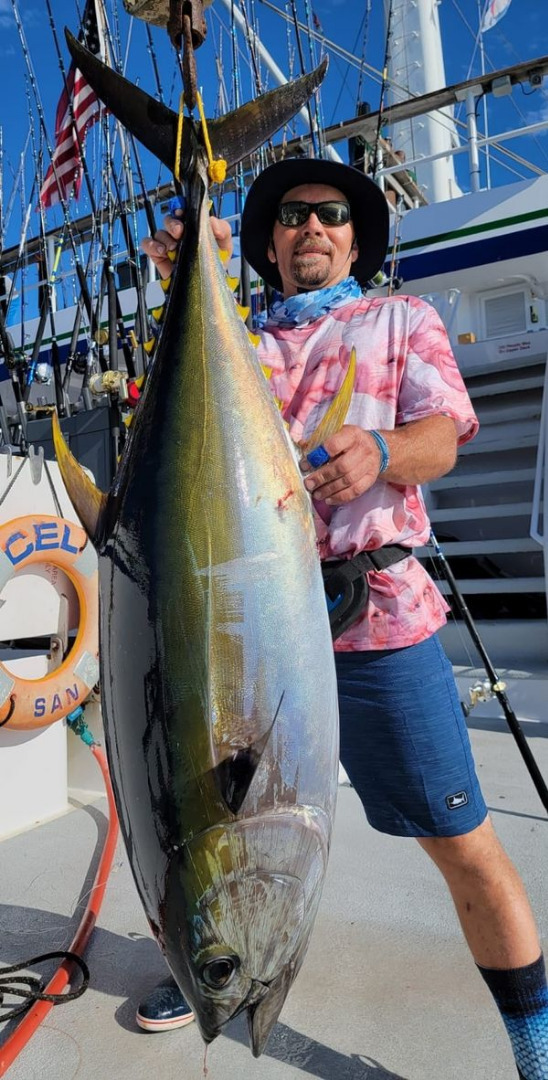 Guadalupe Island only trips!!!
9-16-2021
Jason Gross

Guadalupe Island only trips!!!
We are pleased to announce the addition of two new trips to our schedule that will be going and only fishing at Guadalupe Island in December.
#1 - 12/8 - 12/14
#2 - 12/14 - 12/20
The two trips are both 6-day trips which should give about four days of fishing at the Island. Both trips are semi-limited load trips with a load of 26 passengers.
The fishing at Guadalupe this year has been amazing for Yellowfin Tuna in the 80-130# range. The only problem we have currently is the Great White Sharks (The Taxman) are so prevalent, they are eating a large amount of the tuna our passengers are hooking. The White Sharks migrate away from Guadalupe in the Fall and by December they are not an issue.
We ran these same trips in 2019 with great success and are looking forward to another great run in December on these trips.
Aside from the base price of the trip, there are additional fees we have to pay Mexico for the permit, port fees, agent fees, customs as well as daily bracelets we have to purchase for each passenger on the trip. The total cost for the above items ends up being an additional $550.
Passports are MANDATORY as we have to check in and out of Ensenada, Mexico as well as US Customs back here in San Diego the day the trip returns. It's a fast process and we have a lot of experience with the Customs teams in Mexico and here in San Diego.
Please use the link below to book or if you have any questions, please feel free to email me at jason@excelsportfishing.com or call 619-223-7493.