Fish Report for 8-8-2019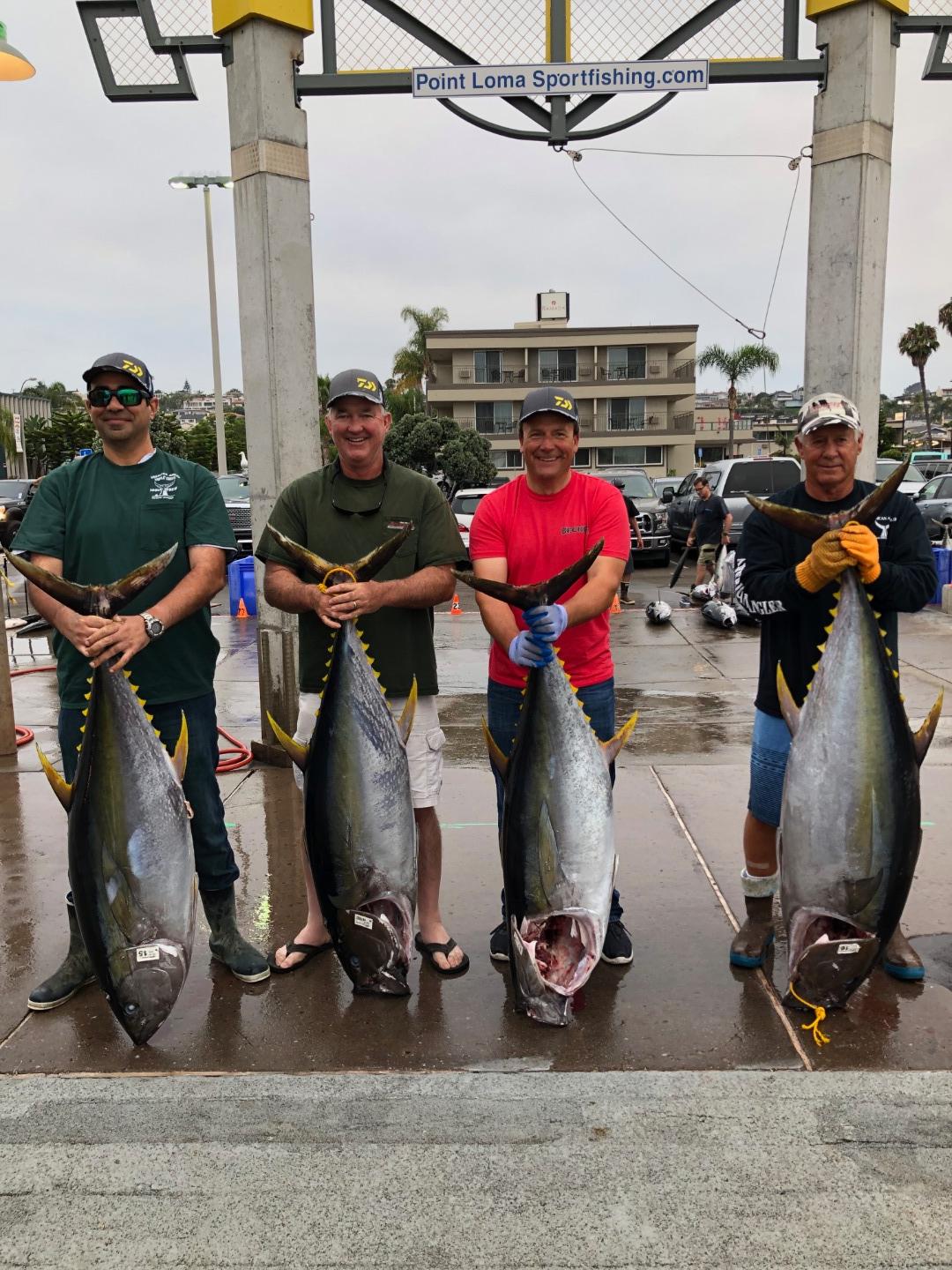 The Guys Return
8-8-2019
American Angler Gang

This group put their time in at the rail this trip which resulted in a beautiful catch of 50 - 100# tuna. Liwie and Kevin would like to thank the following sponsors for their generous donations; Pro Gear, Odyssey Braid, Calstar, the Joint, Daiwa and Tady Lures.
Congrats to our jackpot winners - who all happen to be long time passengers and very dear to us
1st place Kam Moradi - 101.5#
2nd place Chuck Hone - 99.5#
3rd place Chris Bonafede - 98.0#
Honorable mention Jay Love - 98#
Thanks All!
Next up is Uesugi-Kimura headed out for their annual 7 day