Fish Report for 7-9-2019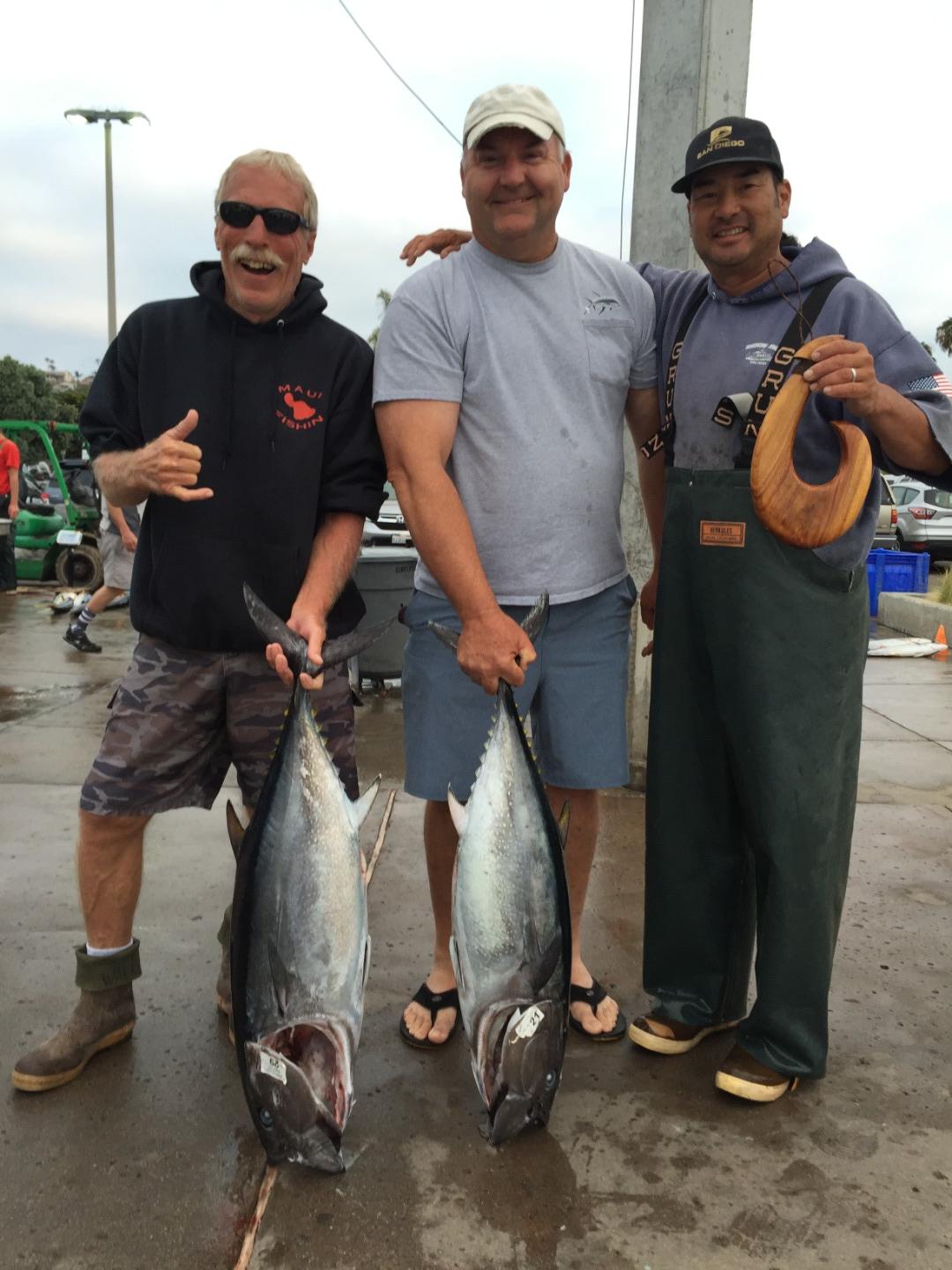 Ken's Custom Reels Trip Home
7-9-2019
American Angler Gang

The guys catch included great yellowtail fishing with 4 bluefin and a handful of yellowfin tuna sprinkled in the mix. To our leading light, Ken Corwin, we are as always grateful to you and Wes and Ken's Custom Reels for your wealth of knowledge and all around excellence. For anyone that wants to book this trip next season - call soon as this is a popular one.
Congrats to our jp winners
1st Ken Corwin 29.95#
2nd Lou Williams 27.15#
These weights are minus gill and guts....
Thank you all!