Fish Report for 7-1-2019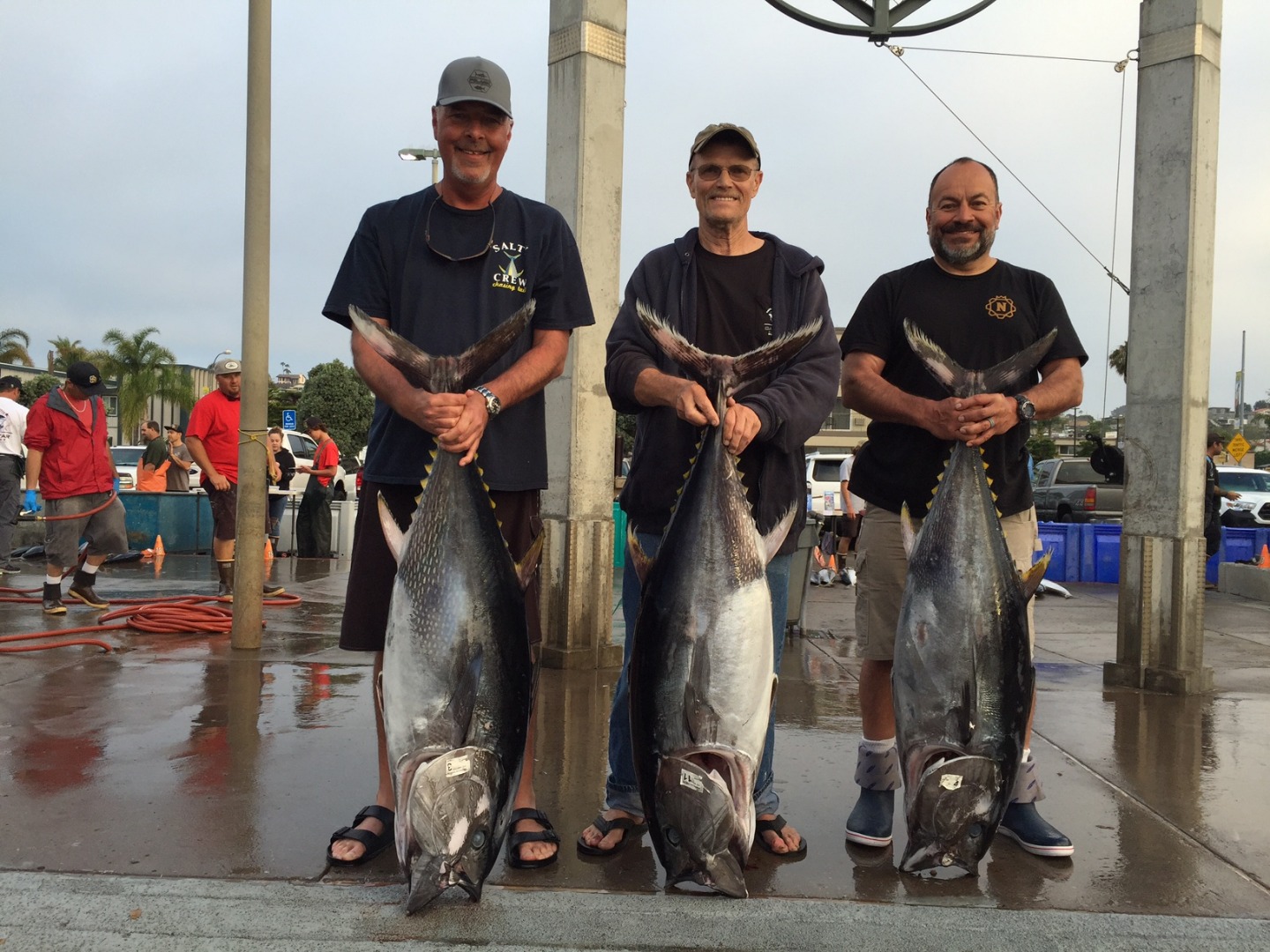 Calstar Home
7-1-2019
American Angler Gang

The guys returned and sounds like there were acres of fish to see but hooking one was a different story, but there was opportunity for a beautiful bluefin and some were lucky recipients. Thanks to Pat at Calstar for her generosity and to sponsor Gary Teraoka!
Our sponsor Gary Teraoka posted the following:
Thanks you to Calstar Rods (Tackle Specialties), Accurate Reels, Izorline, Sales Lures, Island Tackle (Carson, CA), TacGlue, Sportsman Fish Processing.
Thank you and all of the American Angler team for a great trip. When the fish do not cooperate and bite, the crew works even harder. I feel sorry for Ray as he had to suffer the agony of putting the boat on huge schools of bluefin and none of them bite (over and over again). The other attempts were met with the fish scattering as we snuck up on them (like street racers when they see the cops). I started calling the blue fin "street racers".
Jackpot winners
Steve Brunton 87.5#
John Cheek 87.0#
David Gonzalez 85.5#
Thanks to our wonderful regulars and to the new guys coming out!
American Angler