Endeavor Fish Report for 8-8-2018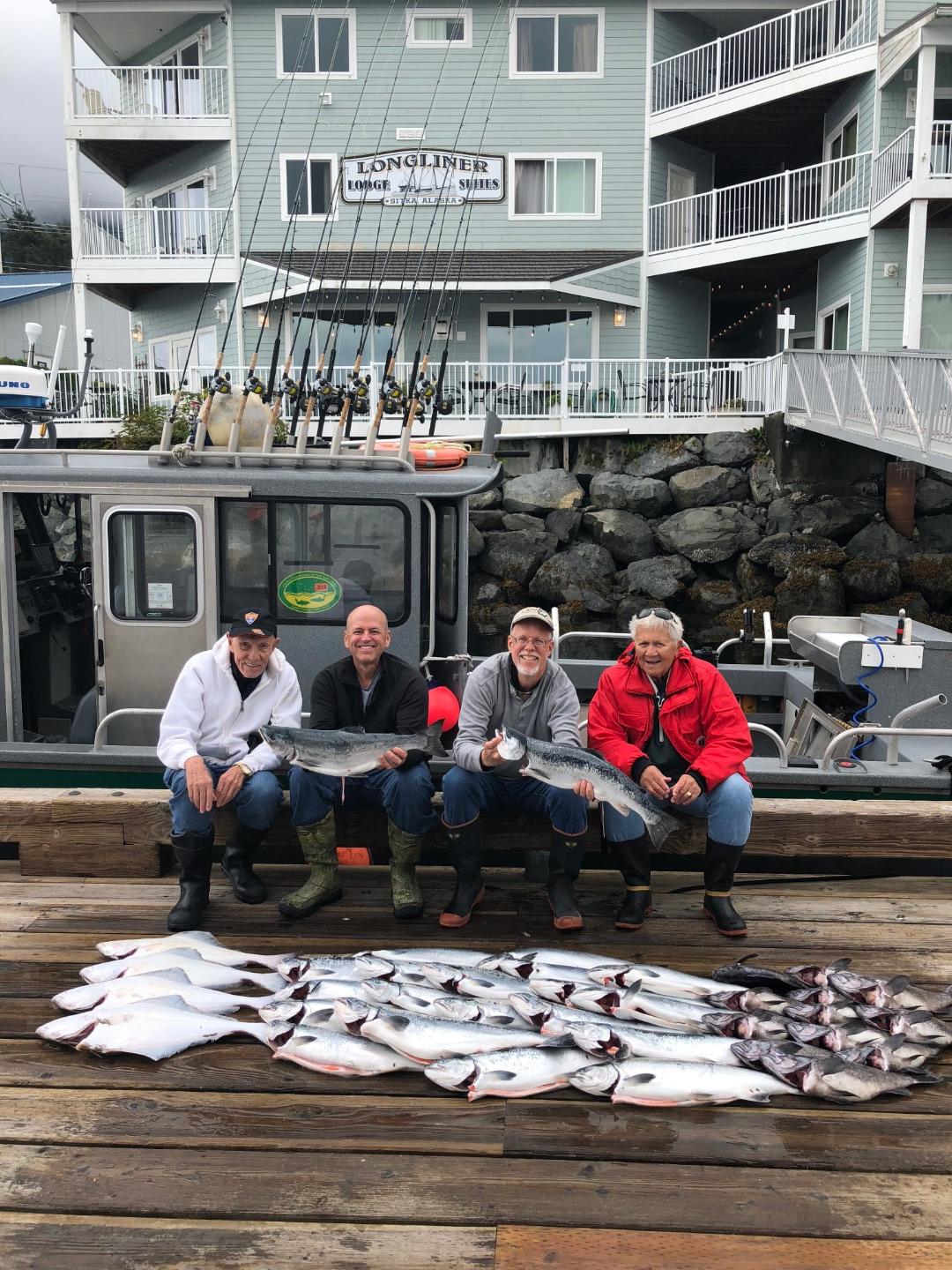 Limits: Check
8-8-2018
Herb Tennell

It was a great day on the Endeavor with Don Tores and the Palmer group!
In Alaska, we have four types of fishing: commercial, subsistence, sport and personal use. At Outbound Alaska Charters, we practice sport fishing, which is open to anyone in nearly all parts of the state. The Alaska Department of Fish and Game has a great map that explains what fishing regulations are in place and where they are across the state.
Every three years, the Alaska Board of Fisheries meets to adopt fishing regulations set forth by the Alaska Legislature. Waterfall Resort listed out 2018 limits for non-residents and we've shared them below so you can get a better idea of what to expect while you're up here.
One King Salmon (Chinook) daily limit of one fish 28 inches or longer. Annually, possession limits are three fish in June, one fish in July and August.
Silver Salmon (Coho) daily limit of six fish.
Pink Salmon (Humpback) daily limit of six fish each day of 16 inches or longer.
Halibut limit for both residents and non-residents is one fish per person per day, either 38 inches or less or 80 inches or more in length.
Lingcod limits for non-residents for both daily and annual is two fish, one between 30 and 45 inches and another 55 inches or longer.
Yelloweye (Alaska red snapper) limits for both non-resident and residents is one fish per day, except August 1-21, when all fish must be deep-water released.
There are more than 20 species of rockfish in Southeast Alaska, which the ADFG splits into two categories: pelagic and nonpelagic. Nonresidents can keep five pelagic fish per day and one nonpelagic fish.
If you're curious, you can check out the full spread of regulations throughout Southeast Alaska here.
Can't get enough of our fishing photos? Follow us on Facebook and Instagram to stay up-to-date.