Endeavor Fish Report for 7-27-2018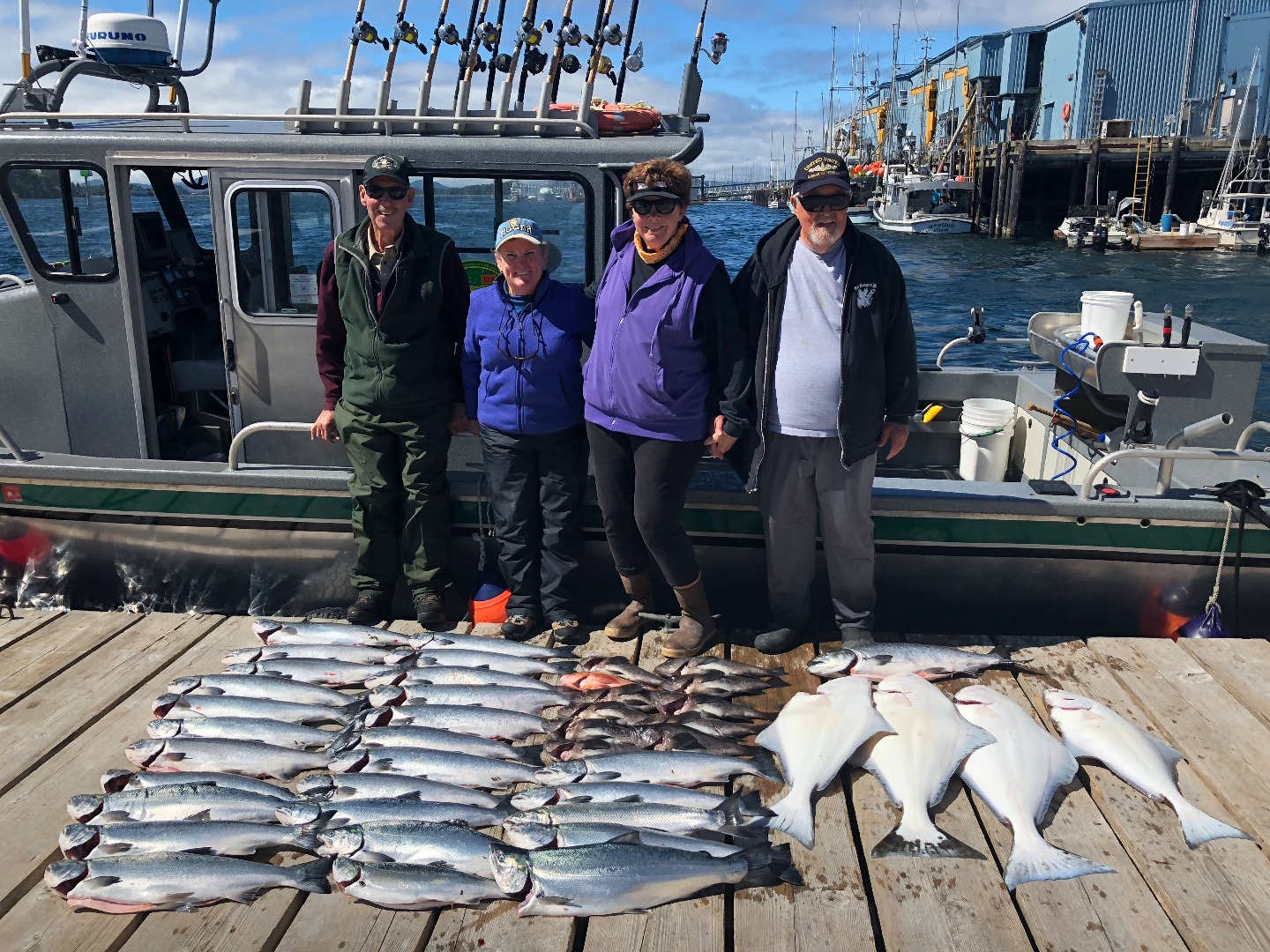 Another Full House!
7-27-2018
Herb Tennell

Okay, we thought we were lucky the day before, but check out this incredible lineup! These two couples were lucky enough to experience Sitka on one of its finer days! We had a blast showing them the ropes and how to bring home the bacon -- er, salmon.
Named for their bright chrome coloring, many anglers will tell you that silvers put up one of the best fights of all salmon! Often weight just between 7 and 11 pounds, these feisty and hard-fighting salmon typically make their runs through Southeast Alaska between July and November.
Can't get enough of our fishing photos? Follow us on Facebook and Instagram to stay up-to-date.